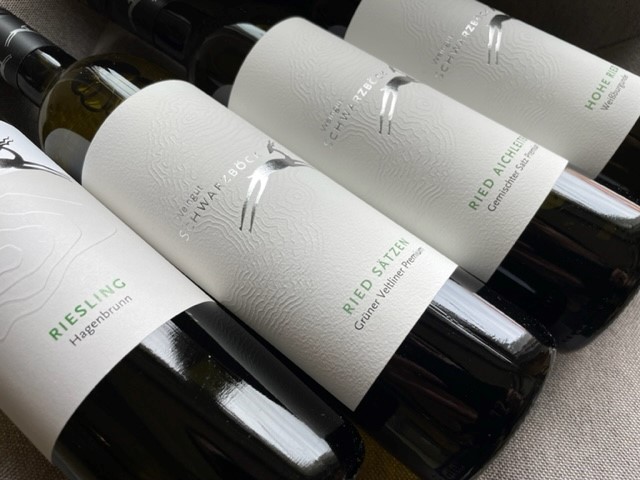 Single site wines of the 2021 vintage
April 16, 2022 | During the Easter week, the first vineyard wines were bottled, which we would like to introduce to you below.
The Grüner Veltliner Ried Satzen matured in steel tanks is spicy and smooth.
Mixed set of Premium Ried Aichleiten was created from Riesling, Grüner Veltliner and Pinot Gris. Its abundance of fruit and its finesse flatter the palate.
Pinot Blanc Hohe Ried is a typical representative of the variety from the northern Weinviertel. It is aromatic, spicy and harmonious.
Riesling Hagenbrunn (formerly Bisamberg-Kreuzenstein) is playful and fruity, fresh and creamy at the same time.
Detailed wine presentations by Dr. You can find Viktor Siegl on youtube .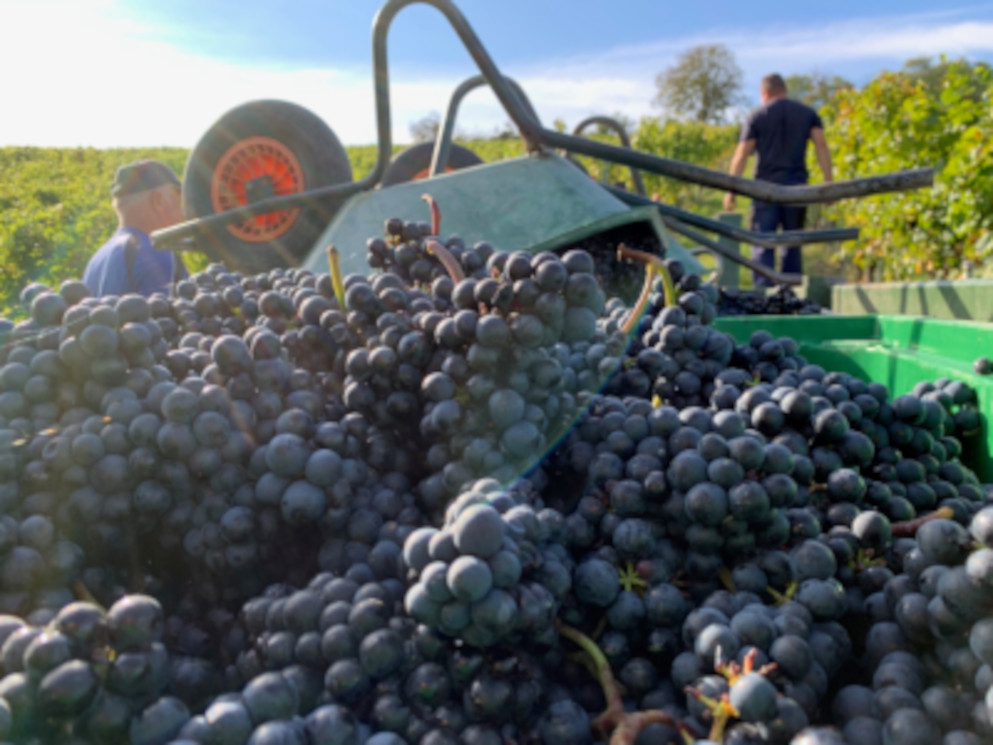 The budding phase was characterized by very cool and dry weather. The long-awaited rainfall did not come until the end of May and the vines very quickly caught up with the vegetation, so that flowering took place in the second and third week of June.
The summer was changeable. There was sufficient precipitation, but there were fewer hours of sunshine, so that in the third week of August the harvest was expected to start rather late. The last days of August and the whole of September were characterized by consistently fine and dry weather, which led to a rapid progression of grape ripening.
We were able to start harvesting Grüner Veltliner grapes for the Weinviertel DAC on September 26th. That was 10 days earlier than we would have thought at the beginning of September.
The grapes were consistently very healthy. The white wines show a mature aroma, accompanied by a slightly higher but very mature acidity. It can rightly be said to be one of the best white wine vintages of recent decades.
With the red wine, we were able to wait quite a long time because of the healthy grapes, so that we can assume a good vintage there too.
Have a look at the already bottled wines !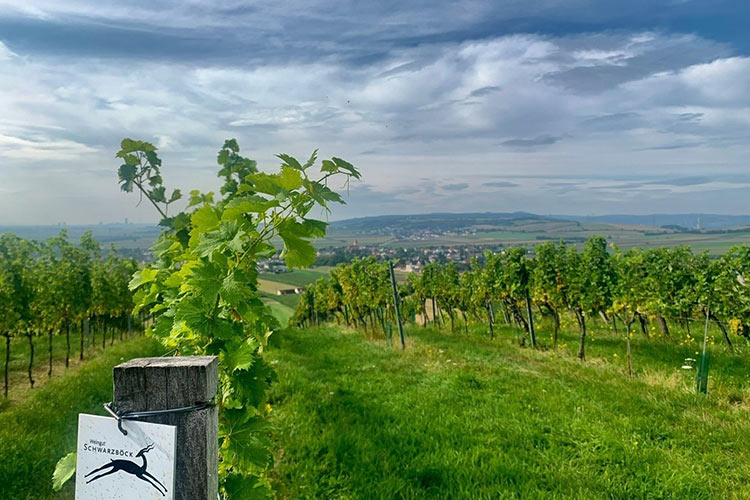 vineyard hike
Saturday, June 18, 2022 |3 p.m.| Meeting point: Schwarzböck winery
Hike with us through the vineyards where our best wines are rooted and taste the corresponding wine in the respective vineyard.
Back at the winery, you can (optionally) strengthen yourself with a snack.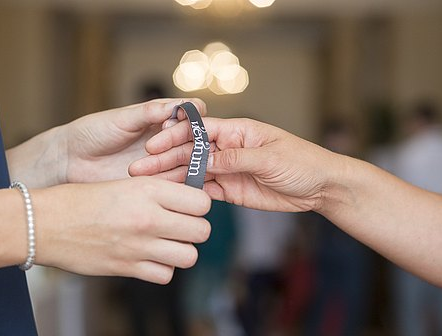 Wine Festival VIEVINUM 2022
We are looking forward to your visit! You can find us in side gallery no. 269.
TIP: use the promotion code VIEVINUM22W to get a discounted day ticket. www.vievinum.at/tickets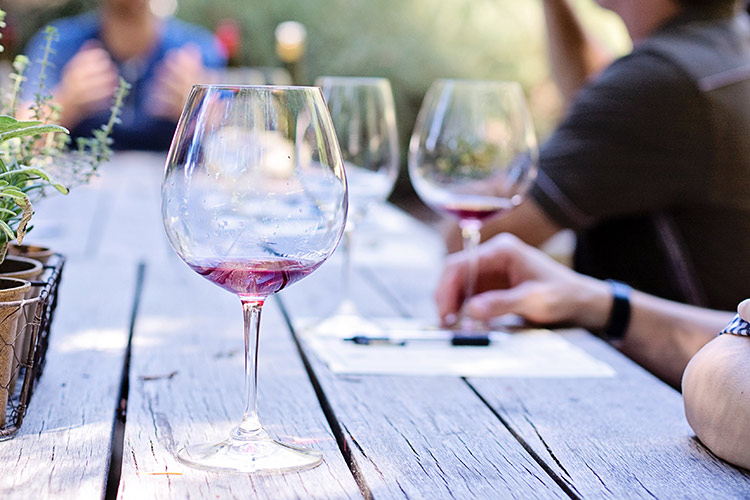 Wine tasting at the winery
You can taste one or more wines free of charge during opening hours without prior notice.
If you would like to taste the wines together (with friends…) with comments, we ask that you reserve an appointment by email .
Prices: small wine tasting €7.00, large wine tasting €10.00.
Optional with advance notice: snack plate (ham/cheese or cheese with bread/pastry) € 12.00.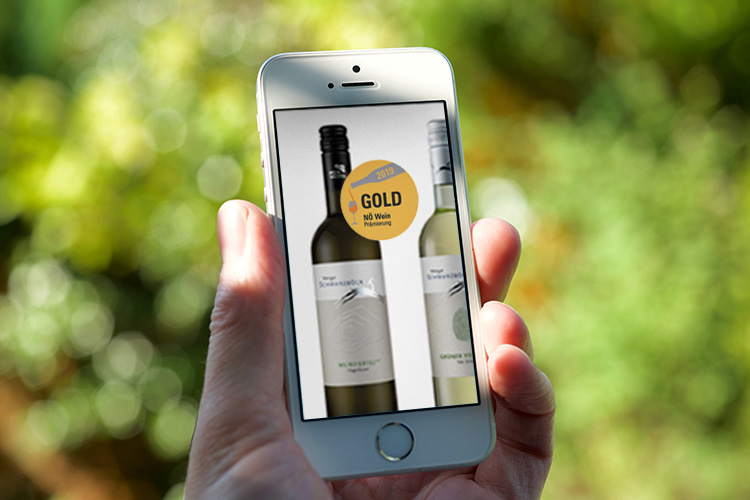 Once a month you will receive an informative newsletter with news about the products, vineyard reports, recipes or crossword puzzles.
Subscribe to Newsletter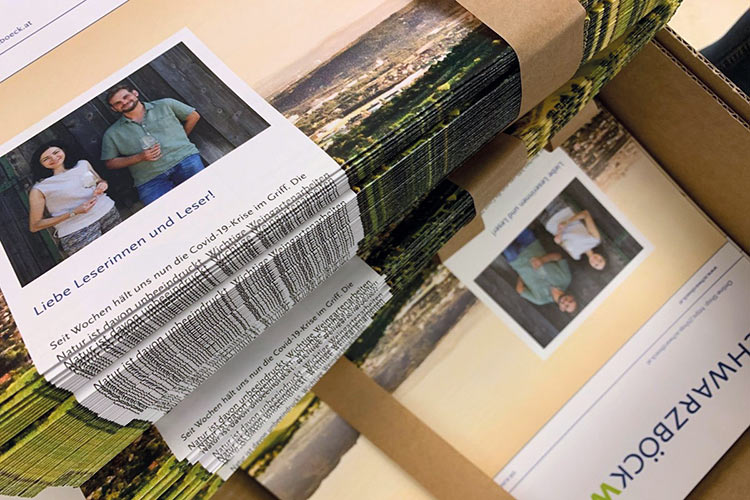 If you would like to receive the Weinzeitung regularly, please register with the Geniesserclub .
The latest issues are available for download.
Download Winter 2021 | The way to the organic farm & climate | Pleasure Packages | Harvest 2021, events & recommendations
Download Autumn 2021 | Out of passion | Character wines & vintage
2020 | Wine riddle & recipe
Download April 2021 | Annual presentation | Burgundy | Trends | Trial Packs | Recipe | wine puzzle
Download November 2020 | Grape variety Riesling in focus | Premium Red Wines | Variety of gifts | Recipe | Trial Packs